TrackStat not only provides statistics, but it also gives our staff a tool to take action steps.
Dr. Coleman
As an office manager, TrackStat allows me to see what everyone's working on right now
Emily Downing
As a front desk, I love TrackStat because I know what the most important tasks are. This helps me keep the schedule full, which makes everyone happy.
Karely. A
It's a magnifying glass for ChiroTouch! It saves me so much time and effort! As an office manager, it's a must and our front desk loves this program.
Allison Duff, Office Manager
One of our pain points before TrackStat was retention and TrackStat solved that problem for us. The software is easy, and our staff love using and this program really consolidated the other programs that we were using previously.
Dr. Andrew Oteo
I stopped making spreadsheets and found this much easier to use than BlueIQ in my practice. As an AMI client, this has saved me a lot of headaches when keeping patients on their treatments, knowing my numbers, and running my practice like a business.
Dr. Tim Uselton
We have 18 medically integrated clinics with MDs, NPs, and DCs and it was really complicated getting data, trends and making analysis from ChiroTouch. Our staff uses it from records requests to managing a PI case. There is internal marketing, appointment reminders, reviews, and much more. Definitely pick up TrackStat.
Dr. Jonathan Walker
This isn't just a stat tracking dashboard, it's an easy way to boost those numbers with an easy to use workflow.
Dr. Wolf
The patient retention automation is unique and worth it alone. They know what it's like to run a practice and make life easier for everyone on the team
Dr. James Maggio
The integration with ChiroTouch is amazing, this a powerful yet simple to use software. Our staff loves it and so will you.
Dr. Mike Cormier
We get two 5-star reviews a day compared to our old software which produced two per month. Our staff uses TrackStat to prepare for the day.
Dr. Milo Thurber
"Helps with the front desk, marketing and accountability" We used to use another company that only did texting, appointment reminders, and marketing, but we switched to TrackStat because we wanted to make things easier for our team. As an office manager, I love how much TrackStat makes things easier for my team"
Heather, Office Manager
As a seasoned doctor, adding new technology can be intimating. TrackStat made the process easy by setting everything up for our practice and our staff love it
Dr. Alan Pine
We switched from Review Wave because there were too many features we wanted from TrackStat. The staff loves the software and it makes their life easier. I'd highly recommend TrackStat.
Dr. Hughes
I've been in practice for over 20 years, as the founder of Back Fit clinics we have 10 multi-specialty practices. With a combination of chiropractic, physical therapy, and medical providers, along with a variety of payers such as cash, insurance, medicare, and auto, we needed a system to streamline our process.
This software fills in the gaps in your EHR making practice easier. I highly recommend it to everyone.
Dr. Radman 'Radi' Rahiminejad
"250 Google reviews in a few months" Our online reviews have increased by 250 in a few months and we've been able to reduce our overhead with more automation. We do a lot of insurance, personal injury and workers comp. It used to be a lot of work, but it's all easier with Track Stat
Dr. Tay Nguyen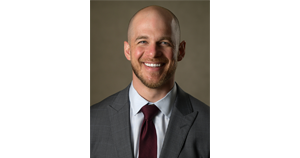 Great for solo practitioners
TrackStat has become an integral part of my practice. A solo practitioner, TS has helped automate so many things to free up more time for what matters most- direct patient care. The report-generating capabilities for both the statistical and financial aspects are exceptional. The ability to communicate directly to patients with the texting application that can be on any workstation, or even my cell phone, is such a great tool. It has improved my workflow, automated onboarding for new patients, and allowed me to stay in touch with patients throughout their healing journey. I must emphasize the impact of the appointment reporting TS has developed; this is an invaluable adjunct to my EMR software. They have amongst the best customer support for training to learn more about the software's functionality and its power if you want to use it to its fullest potential. Thank you, TS, you've helped grow my practice more than I could have imagined.
Dr Jonathan Hartman
"It's been a Godsend" We have 7 personal injury offices and a friend recommended Track Stat for patient tracking. It prevents patients from falling through the cracks and staff love it. We're getting Google reviews and they love the patient communication."
Dr. Anthony Pirritano